Image
Free Estimates on Expert Lawn Care in Westerville
Lawn Care in Westerville, OH
With years of experience, we have perfected the art of maintaining beautiful lawns. Our comprehensive range of services includes:
Aeration

Seeding

Grub control

Fungus control

Weed control

And more!
Our lawn care specialists in Westerville, OH,  will create a customized lawn care plan to address your specific needs, ensuring optimal results. With Land-Art you can rest knowing you have entrusted your lawn to a company with decades of experience, a passion for excellence, and a commitment to customer satisfaction. Contact us today!
Get an Instant, Online Quote
Image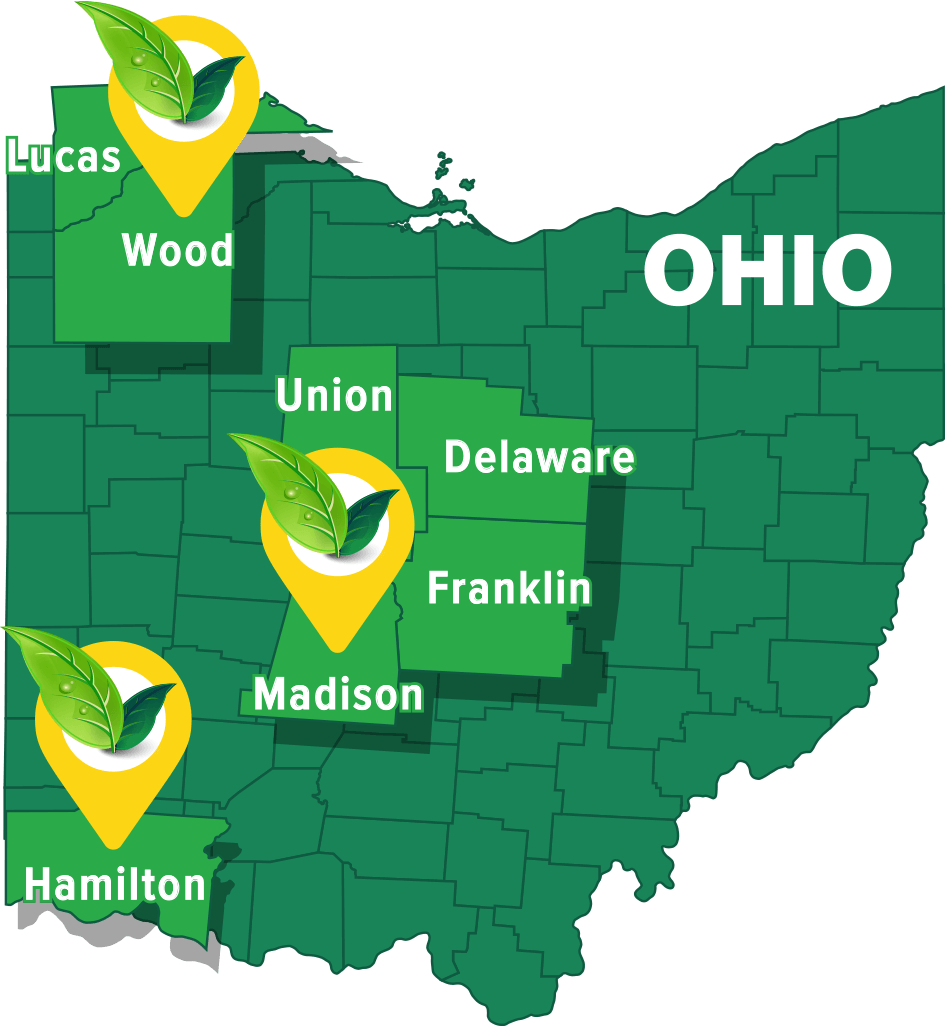 Weed Control in Westerville, OH
Are you tired of dealing with annoying weeds in your yard? Land-Art is here to help with our top-notch weed control services in Westerville, OH. Our team of experts is highly knowledgeable and experienced in weed eradication techniques that are proven to be effective. 
We specialize in eradicating a wide range of weeds, including:
Sedge

Crabgrass

Dollar weed

Broadleaf

Spurge

Thistle

Clover

And more!
With our services, you can say goodbye to unsightly weeds and hello to a beautiful, weed-free lawn. Don't let weeds take over your yard any longer - contact Land-Art today and take advantage of our exceptional weed control services in Westerville, OH. Your lawn will thank you!
Lawn Aeration in Westerville, OH
When it comes to your lawn, aeration is an important step in keeping it happy and healthy. At Land-Art we offer top-notch lawn aeration services in Westerville, OH, that are sure to leave your yard looking lush and healthy. Our services include both liquid and core aeration options, giving you the flexibility to choose the method that best suits your lawn's needs.
Lawn aeration provides numerous benefits for your yard, including: 
Improves water absorption

Loosens compacted soil 

Promotes better root development and stronger, healthier grass growth.

Enhances the effectiveness of fertilizers and other lawn treatments by ensuring that they can penetrate the soil more effectively.
By choosing our lawn aeration services in Westerville, OH, you can expect to see improved air circulation within your soil, resulting in reduced thatch buildup and a healthier overall lawn. Don't wait any longer, contact us for lawn aeration today and give your lawn the care it deserves!
Outdoor Pest Control in Westerville, OH
When it comes to outdoor pest control, Land-Art has the remedy you need to get rid of bugs for good. Our professional pest control services in Westerville, OH, provide reliable protection against a wide range of pests such as:
Mosquitoes

Fleas & ticks

Spiders

Stink bugs

Boxelder bugs

And more! 
We understand the importance of enjoying your outdoor space without the nuisance of insects. Our dedicated team uses effective methods and treatments to ensure your property remains pest-free all year round. Don't let pests ruin your outdoor experience - contact Land-Art today for reliable and professional outdoor pest control services in Westerville, OH.
Satisfaction Guaranteed
At Land-Art, we put customer satisfaction first. Over the years, our technicians have developed a reputation for great relationships with our customers, and friendly dependable service at all times. Our technicians are happy to address your questions and concerns and there's no charge for service calls to do so. We believe that incredible lawn care in Toledo should be accessible to the whole neighborhood, so we don't complicate things with binding contracts. When you trust Land-Art with your property, our services are backed by a satisfaction guarantee straight from the lawn care company owners: if you're ever unsatisfied with our service, we'll make things right at no extra charge.