Image
Free Estimates on Expert Lawn Care in Delaware, OH
Lawn Care in Delaware, OH
With 49 years of experience under our belt, we are proud to offer top-notch lawn care solutions tailored to your needs. A well-maintained lawn is the cornerstone of a beautiful home, and our expert team is here to make that a reality for you.
Land-Art is here to provide the lawn services you need, including: 
Aeration

Seeding

Grub control

Fungus control

Weed Control

And more!
Customer satisfaction is at the heart of our business, and our commitment to quality is unparalleled. Contact us today for lawn care in Delaware, OH, and let us help you achieve the beautiful, healthy lawn you've always dreamed of!
Get an Instant, Online Quote
Image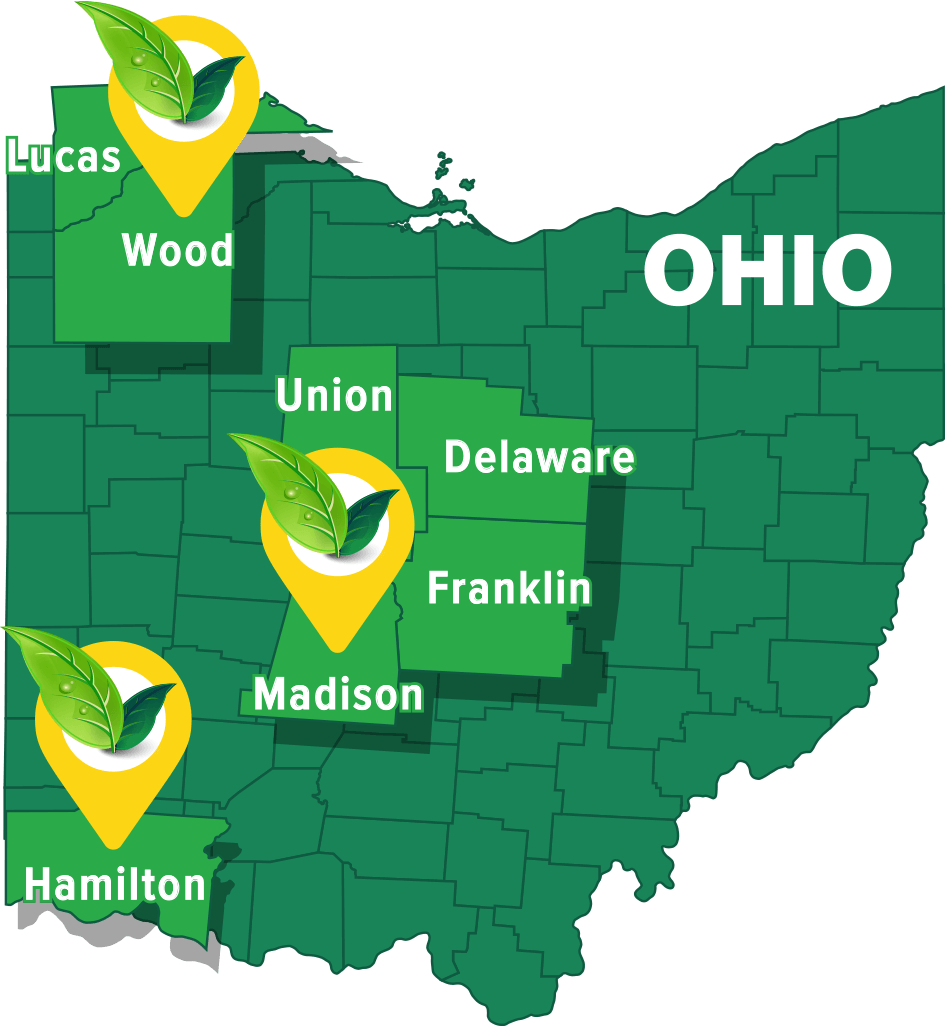 Weed Control in Delaware, OH
Are you tired of seeing endless weeds in your yard? Land-Art is here to get rid of them with our highly-rated weed control services in Delaware, OH. Our team of weed control is highly knowledgeable and experienced. We use the latest products and techniques so that our weed removal services are effective. 
We treat a wide range of weeds, including:
Sedge

Crabgrass

Dollar weed

Broadleaf

Spurge

Thistle

Clover

And more!
With our services, you can say goodbye to weeds taking over your lawn. Contact Land-Art today and take advantage of our complete weed control services in Delaware, OH.
Lawn Aeration in Delaware, OH
When it comes to lawn aeration services in Delaware, OH, Land-Art has exactly what you need. We offer both liquid and core aeration options to our valued customers. Why should you consider aeration for your lawn? 
Aeration helps to alleviate soil compaction, allowing oxygen, water, and nutrients to penetrate deeper into the root zone. 

Promotes healthier and stronger grass growth. 

Aeration helps to break up thatch, which is a layer of dead grass and other organic debris that can accumulate on the surface of your lawn.

Aeration helps to improve drainage and reduce the risk of water pooling and run-off.

Improve the effectiveness of fertilizers and other treatments, so they can reach the root zone more easily.
So, if you want a lush and vibrant lawn, contact Lawn-Art for our lawn aeration services in Delaware, OH, today!
Outdoor Pest Control in Delaware, OH
Are you tired of being constantly bothered by outdoor pests? Land-Art offers exceptional outdoor pest control services in Delaware, OH, providing the perfect solution to pests. 
With our expertise, you can say goodbye to the annoyance caused by:
Mosquitoes

Fleas & ticks

Spiders

Stink bugs

Boxelder bugs

And more!
Our team of exterminators in Delaware, OH, is dedicated to keeping your outdoor areas free from these bothersome pests. We utilize the latest techniques and environmentally friendly products to effectively eliminate pests and prevent their return. Trust Land-Art to deliver the best outdoor pest control in Delaware, OH.
Satisfaction Guaranteed
At Land-Art, we put customer satisfaction first. Over the years, our technicians have developed a reputation for great relationships with our customers, and friendly dependable service at all times. Our technicians are happy to address your questions and concerns and there's no charge for service calls to do so. We believe that incredible lawn care in Toledo should be accessible to the whole neighborhood, so we don't complicate things with binding contracts. When you trust Land-Art with your property, our services are backed by a satisfaction guarantee straight from the lawn care company owners: if you're ever unsatisfied with our service, we'll make things right at no extra charge.